Print Shop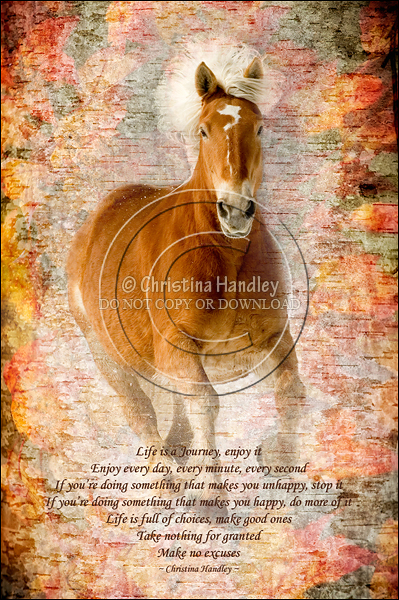 Note cards for sale in support of the Canadian Cancer Society. Full bleed 5x7 press printed card with envelope. Only $10 for 4 cards plus postage. The photography, design and quote are my own :-) 100% of proceeds will be donated to the Canadian Cancer Society Relay For Life.

This is my Belgian mare Reba who I lost to Cancer on July 13, 2009 exactly one year earlier to the day that I received my Cancer diagnosis. Reba lived her entire life on our family farm and she was always full of life with lots of attitude. She graced the covers of numerous magazines and catalogs so it is only fitting that she grace the cover of this card.

Thank you for your support! Please view my Relay For Life page here: http://convio.cancer.ca/goto/ChristinaHandley

One set of 4 cards


Two sets of 4 cards


For larger quantities, please email me at christina@christinahandley.com.